Enjoy The Ultimate
Dinner in the Sky
Dinner in the Sky is a breath taking fine dining experience in Dubai.
A next level culinary experience at 50 meters high, guaranteed to leave a lasting memory.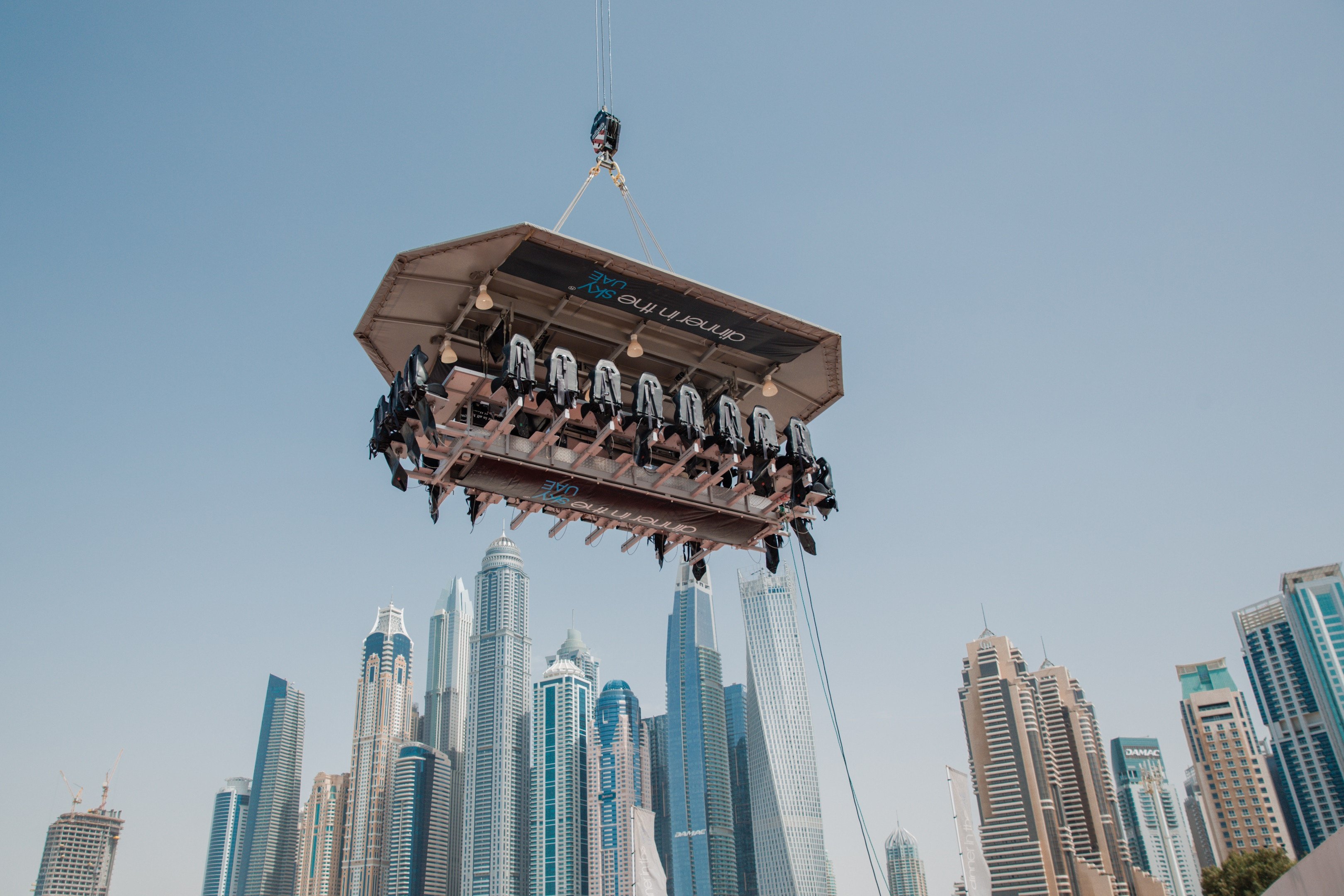 The Concept
Dinner in the Sky
Selected by Forbes.com in its list of the 10 most unusual restaurants in the world, Dinner in the Sky is one of the most unique dining experiences one can have.

Located in Sky Dive Dubai, a table is suspended by a crane 50 meters high in the sky of Dubai, while you indulge in unique scenery and luxurious dining.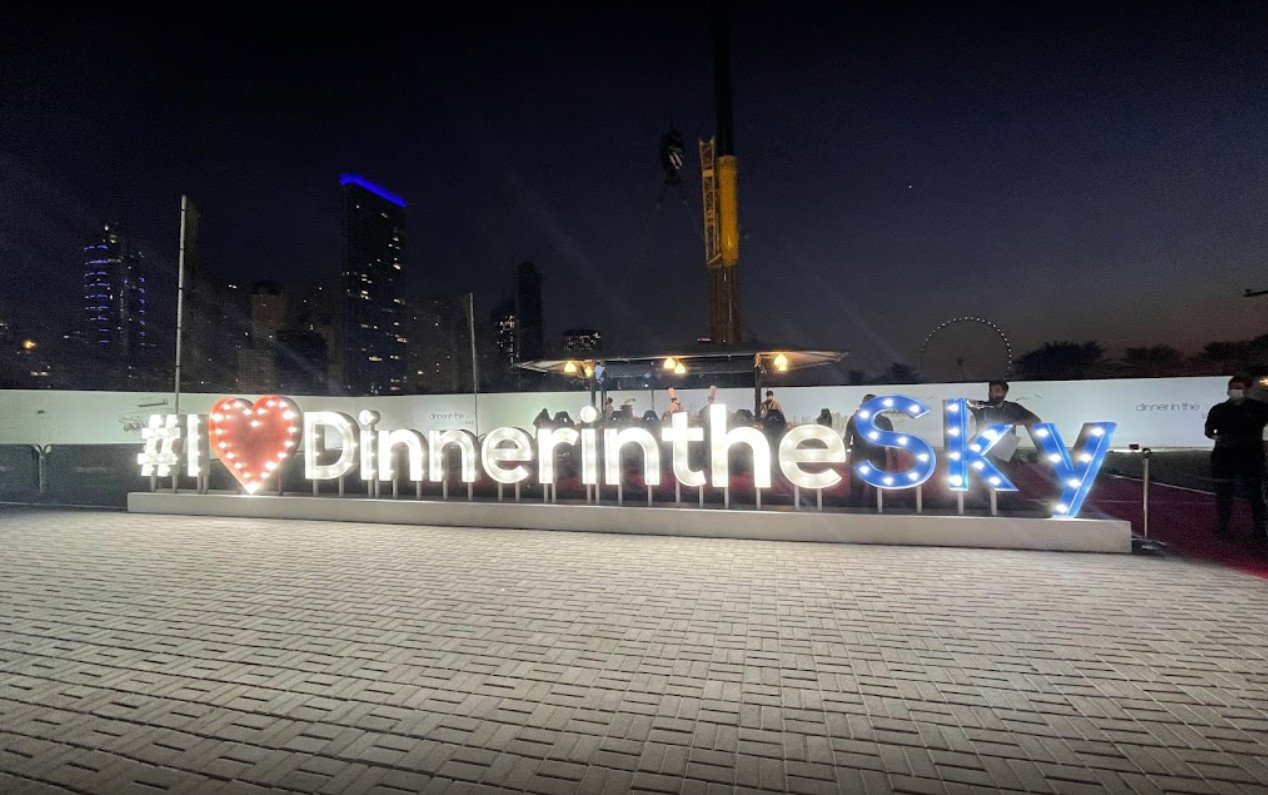 READY TO BOARD?
Book Your Seat Now
Select the session that suits you the most and book a seat for a once in a life time experience in the heart of Dubai.
Lunches & Dinners

Enjoy a one of a kind lunch or dinner experience while gazing on the Dubai Skyline 50 meters high!

Birthdays & Special Occasions

Birthdays, proposals, or anniversaries, we are happy to accommodate to all. Make your special day an unforgettable experience by having a Dinner in the Sky.

Branding Opportunities

Give your brand the recognition it deserves by collaborating with us. A unique opportunity that shouldn't be missed.
So much fun. Was nervous at first but the staff made me feel so comfortable. They are very helpful and fun. Food was good as well. The views are amazing.
It's the best !! I would do it all over again.The experience, the views, vibes and food were superb👍💯... Worth every penny
Wowwww what an AMAZING experience!! The food was mouthwatering delicious! The chefs also provided great entertainment! Don't miss out on the opportunity for one of them to take your pics.
I'd go as far as to say Dinner in the Sky is a must-try; at least once, and perhaps repeated at various times of day and with different company – but certainly it is worth the experience even as a once-in-a-lifetime opportunity. And that's for residents – for visitors and tourists, it's a no-brainer: get yer tickets and go for Dinner in the Sky!
Now that's an experience! I'm afraid of heights but I'm always doing things that deals with heights. Once you're in the air, you really don't notice. The table rotates so everyone experience the same view. The food was so delicious, the hummus was out of this world. I ate a beet hummus and it was spectacular. They play great music, the staff was so friendly. You'll be aiight if you don't look down. It's a must do experience.
Our dinner in the sky experience was out of this world, entertainment was great, food was cooked to perfection and the staff were so friendly. I'd recommend without hesitation.
Amazing experience... A lovely dinner with my wife 50 meters above in the sky. The food was just amazing (3 course dinner) prepared infront of us. Ashfa (hope I am writing her name correctly)was the greatest chef I have ever met....she just made our night. We did enjoy our food. The staff were professional and willing to help one everyday.. the took a lovely pictures for us. The experience was unbelievable hopefully we will return and tried it again. Highly recommended 👍